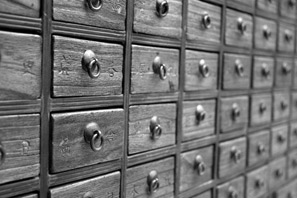 What is traditional Chinese Herbal Medicine?
Chinese Herbal Medicine is one of the great herbal medicine traditions of the world, with an unbroken development of more than 2000 years. It draws on a vast pharmacopoeia of natural substances to create highly potent herbal formulae that may be prescribed as raw herbs, pre-cooked powdered herbs, pills or capsules.
Chinese herbal medicine offers a highly systematized and effective method of treatment. Each herbal medicine prescription is a combination of several carefully selected herbs tailored to address the individual's specific requirements.
The practitioner usually designs a prescription using one or two main ingredients that target the condition to be treated. Other ingredients are then added to adjust the formula to the patient's specific presentation and constitution. Some herbs require the use of another catalyst ingredient to render the formula even more effective. Traditionally, it is the balance and interaction of all the ingredients in a prescription that is considered crucial to its efficacy.
Contemporary Chinese Herbal Medicine
Today, the practice of Chinese herbal medicine continues to develop and evolve. The traditional systematic approach used in diagnosis and treatment is often combined with the results obtained by clinical research to deliver a sophisticated and thoroughly modern form of treatment.
There are over 450 substances commonly used in Chinese herbal medicine – most are of plant origin, although some animal and mineral substances are also used. Karen predominantly uses plant-based herbs in her formulas. Please note that Karen does not utilise any products derived from endangered plant or animal species – these substances have been replaced by alternative herbs with similar therapeutic actions.
Herb quality
Karen only prescribes herbs from suppliers certified by the Australian TGA operating in accordance with the Australian Code of GMP for Medicinal Products. These herbs have undergone testing to ensure they are of a high quality and uncontaminated by heavy metals, pesticides, bacteria, yeast and mould.
in Australia, practitioners of Chinese Herbal Medicine are legally required to be registered with The Australia Health Practitioner Regulation Agency (AHPRA). Karen has been continually registered and licensed to practice Chinese Herbal Medicine by AHPRA since this legislation was introduced in 2012. Prior to 2012, Karen was certified to practice Chinese Herbal Medicine through her tertiary qualification and registration with her professional association.